In today's digital age, electronic door locks have become more popular for residential and commercial properties. These advanced security systems offer convenience and enhanced protection, but what happens when you find yourself locked out or facing a malfunction with your electronic door lock? Can a commercial locksmith come to the rescue and open an electronic door lock? In this blog post, we'll explore the capabilities of a commercial locksmith when it comes to electronic door locks.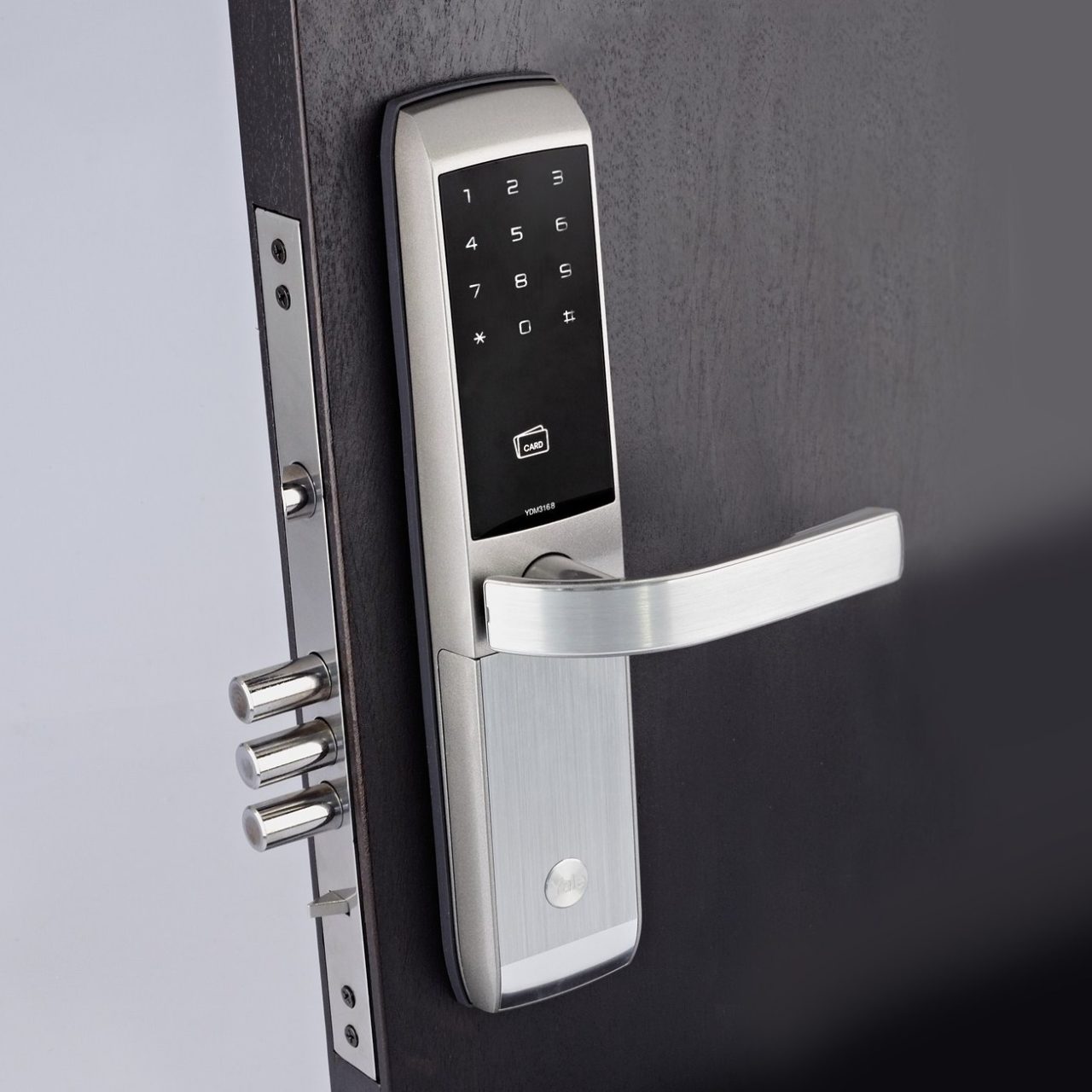 Understanding Electronic Door Locks
Understanding electronic door locks involves grasping the technology and mechanisms behind these modern security solutions. Unlike traditional mechanical locks that rely on physical keys, electronic doors utilize electronic components to control access. These locks often come in various forms, including keypad, smart, and biometric locks. 
Keypad locks necessitate users to input a numeric code for access. In contrast, smart locks can be remotely managed via a smartphone app, often providing temporary access codes and activity-tracking functions. Biometric locks use unique physical characteristics like fingerprints or retinal scans to grant access, enhancing security through personalized identification.
Electronic door locks are designed to enhance convenience and security. They offer advantages such as keyless entry, allowing homeowners to enter their properties without fumbling for keys, and the ability to grant temporary access to visitors or service providers. 
Also read: 3 Ways to Avoid Having Issues with Your Locks This Winter
Can a Commercial Locksmith Open an Electronic Door Lock?
The short answer is yes, a commercial locksmith can open an electronic door lock, but the specific method they use depends on several factors;
Lockout Situation: If you're locked out of your property due to a forgotten code, a malfunction, or a dead battery in your electronic door lock, a commercial locksmith can assist. They have the knowledge and tools to troubleshoot and resolve these issues.
Key Override: Many electronic door locks have a key override feature, allowing locksmiths to use a physical key to unlock the door. Commercial locksmiths are trained to use these keys when necessary.
Reprogramming: In some cases, the locksmith may need to reprogram the electronic door lock to reset access codes or resolve software-related issues. It requires expertise in the specific lock brand and model.
Forced Entry: While a last resort, if all other methods fail or in emergencies, a locksmith can use techniques like lock picking or drilling to gain access to the property. However, these methods may damage the lock and should only be used when no other options are available.
Types of Locks a Locksmith Cannot Open
Locksmiths are trained to open a wide variety of locks, but there are certain types of locks and situations where they may face challenges or limitations. The ability of a locksmith to open a lock depends on factors such as their skill, tools, and legal and ethical considerations. Here are some types of locks that locksmiths may have difficulty or legal restrictions in opening;
High-Security Locks: High-security locks, such as those with complex keyways, advanced pin tumbler systems, or electronic components, can be challenging to pick or bypass. Some locksmiths may need to gain the specialized tools or expertise to work with these locks.
Automotive Transponder Keys: Modern car keys often have transponder chips communicating with the vehicle's immobilizer system. Locksmiths may need special equipment and codes to program or replace these keys.
Government and Military Locks: Some government and military facilities use highly secure locks protected by stringent regulations and may require specific permissions to open. Unauthorized access to these locks can have serious legal consequences.
Choosing the Right Commercial Locksmith
Choosing a reputable and experienced commercial locksmith is crucial when faced with an electronic door lock issue. Here are some tips for finding the right professional;
Credentials: Ensure the locksmith is licensed, bonded, and insured. It guarantees their expertise and accountability.
Experience: Look for a locksmith with a proven track record in handling electronic door locks, as they require specialized knowledge.
References: Request references or peruse online reviews to assess the locksmith's dependability and customer satisfaction.
Pricing: Request a clear and detailed estimate upfront to avoid surprises.
Conclusion
A commercial locksmith can open an electronic door lock with the necessary skills, tools, and knowledge. Electronic door locks are designed to enhance security, but like any technology, they can experience issues.
When faced with a lockout situation or malfunction, don't hesitate to contact a trusted commercial locksmith for assistance. They can efficiently and professionally resolve the issue, ensuring you regain access to your property without compromising security.
Don't get locked out! Contact Payless Locksmith DC at (202) 770-3117 for expert locksmith services and to regain access to your electronic door locks.