Have you ever stood at your front door, heart sinking, realizing you might have locked yourself out of your house? Most of us have been in this situation at some point, and the initial feeling of terror might be enough to justify shattering a window. But what if I told you there is a method to regain access without resorting to drastic measures?
You Can Unlock Your Home with Knowledge and Confidence
Do you know that returning to your house after being locked out isn't necessarily unpleasant and expensive? You can face this situation confidently with the appropriate information, preparation, and ability. 
Maintaining the quality of your locks while recovering access to your home is a move that protects both your property and your finances. Locks are the first line of defense against unauthorized entry, and any damage experienced during a home lockout situation could compromise the security of your property. 
You are ensuring the continued protection of your loved ones and demonstrating a responsible approach to problem-solving by prioritizing non-destructive methods of regaining access.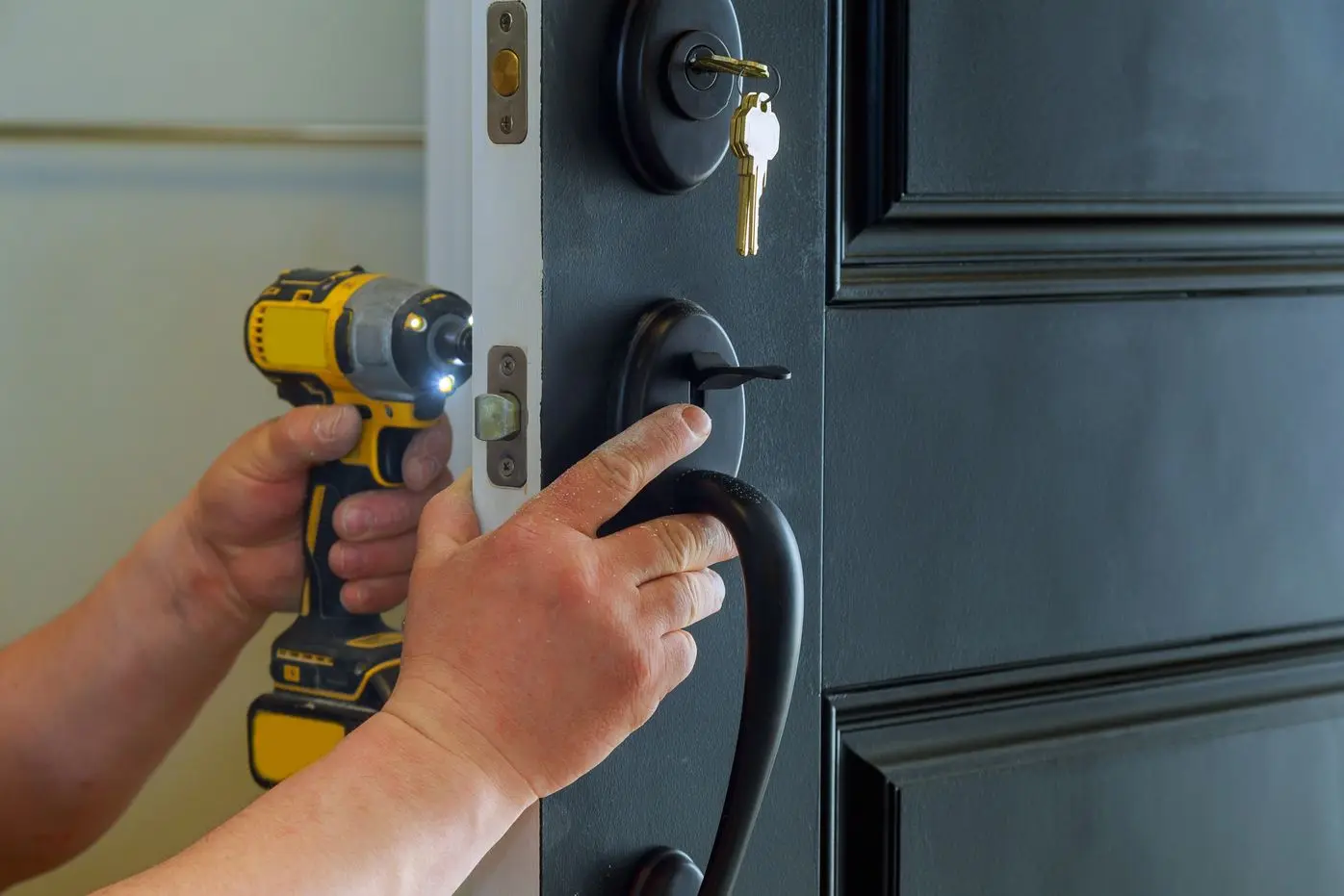 Methods for Unlocking a Door Without Breaking the Lock
Remember that patience and resourcefulness may be your greatest allies when faced with a locked door and a seemingly impassable barrier. Here are some practical approaches for unlocking a door without resorting to damaging measures:
Check for a spare or hidden key.
Check for a spare key from any family or in a secure location outside your home. Consider hiding one beneath a doormat, in a fake rock, or with a trustworthy neighbor if you haven't previously. 
Do the credit card technique.
This approach applies to spring bolt locks. Insert a flexible plastic card (such as a credit card or a gift card) exactly above the latch between the door and the frame. Push the latch back while wiggling the card downward to unlock the door.
Use a bobby pin or hairpin.
A bobby pin or a hairpin can be turned into a makeshift lock pick for simple spring locks. Insert the bent end of the pin into the keyhole and gently wriggle and rotate the pin. This may require some practice, but it's a helpful skill if learned.
Use a tension wrench and paperclip.
A tension wrench (or a flat piece of metal) and a paperclip can be used as a makeshift lock pick, similar to the bobby pin approach. The tension wrench is used to give gentle pressure to the lock's cylinder, while the paperclip is used to simulate critical activity.
Apply the door latch slip knot.
A slip knot is a procedure that uses a piece of thread, shoelace, or paracord. Place the loop end of the string between the door and the frame around the latch. Tighten the loop around the latch and pull upward to unlock the door.
Remember that attempting to open doors you do not have the authority to enter is unlawful and unethical. Always use these methods responsibly and only on locks that you own. If you are hesitant or uncomfortable with any of these methods, it is best to call expert assistance from a locksmith to prevent causing unintentional harm to your locks or doors.
Calm and Responsible Solutions
While fast fixes may be tempting, it's important to remember that the long-term consequences of damaging locks or risking security outweigh the inconvenience of a lockout. 
Non-destructive processes not only save your locks and doors but also demonstrate a dedication to your safety and the well-being of your property. It is vital to solve difficulties responsibly. Always stress legality – only use these tactics on locks and doors to which you have legal access. When in doubt, always consult an emergency locksmith expert. 
If you find yourself in a lockout scenario that requires precision and ability, don't be afraid to call a reliable locksmith like Payless Locksmith DC. Their experience allows them to unlock your doors quickly and safely while keeping the integrity of your locks and safeguarding the safety of your property.